Here is another real-time character, this time fully in Unreal Engine 4! The concept art is made by Tatiana Vetrova ( //www.artstation.com/artwork/kv0kl ).
For this one, I wanted to touch various areas that I couldn't on another projects. Starting with mixing cloth sculpted in Zbrush with Marvelous Designer work, as well as a bit of hard surface. My focus on this project was to get the correct vibe of the concept art into the character.
For the clothing, the shirt and pants were done with Marvelous Designer and modified later on Zbrush, the rest was sculpted from scratch in ZBrush.
Texturing was very interesting since the character has many different cloth textures, and being more sci-fi, I could experiment to get the right look. I also made some masks to play with different fresnel effects on the Unreal cloth shaders, depending on the type of cloth it was.
Face texturing was done with a base from a Texturing XYZ set, but modified heavily to fit the character better (breakdown of the texturing is a bit below on the post). I used cavity masking and scattering to get a better result with the digital human's skin shader.
Hair was done placing hair cards. However, eyelashes and eyebrows were done using the alembic hairs implementation in Unreal. The main reason for using 2 techniques was to test the use of both common hair cards for games, as well as XGen hairs in Unreal.
I'd like to thank my supervisor, Nicolas Niño, who was extremely helpful giving feedback and tips for all the steps of the process, specially with the Unreal implementation
. And to my classmates who have, as always, been very willing to help with feedback.
*UV and Wireframe information are at the bottom of the post.
View this on ArtStation
Belen Amat on ArtStation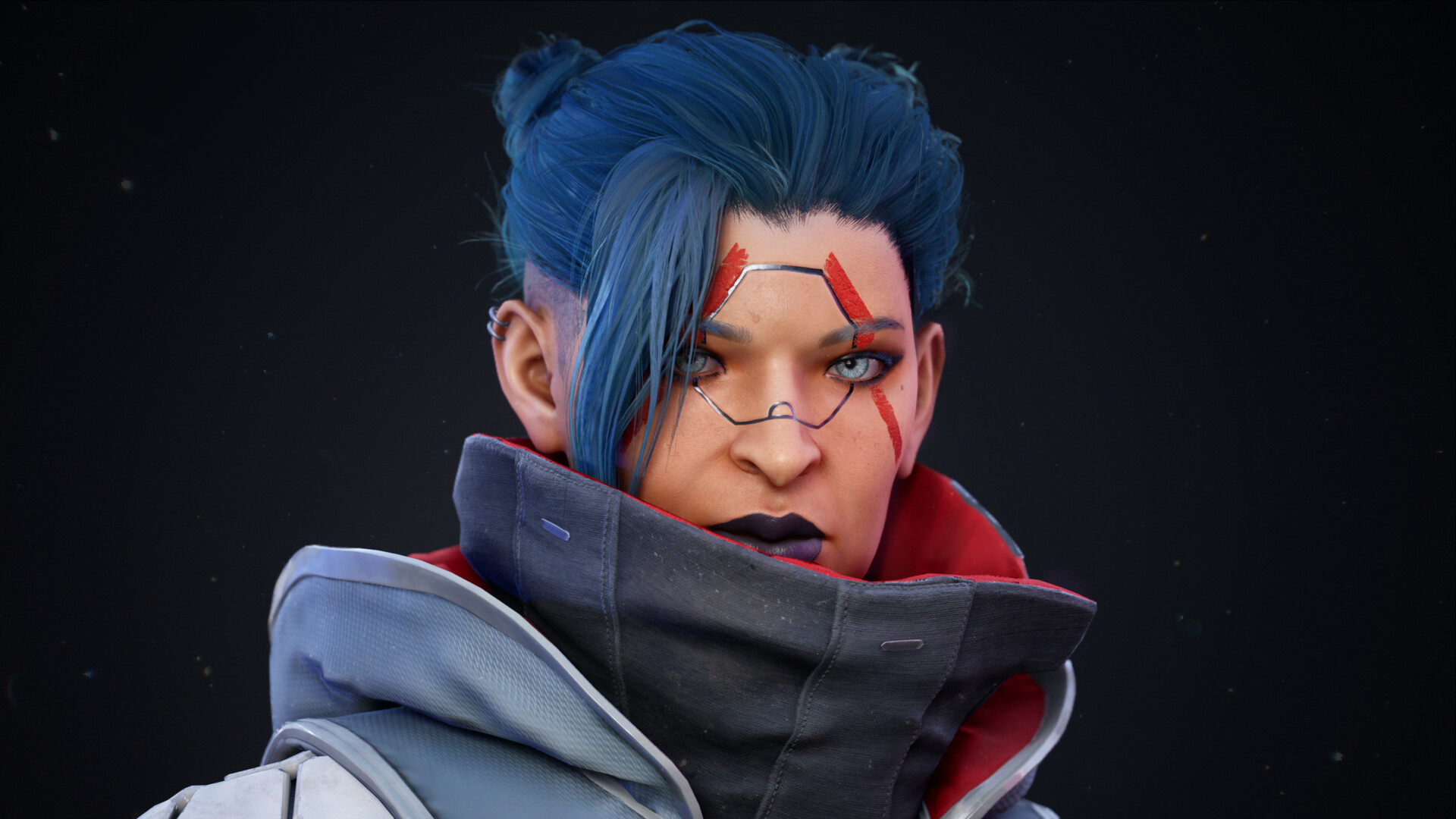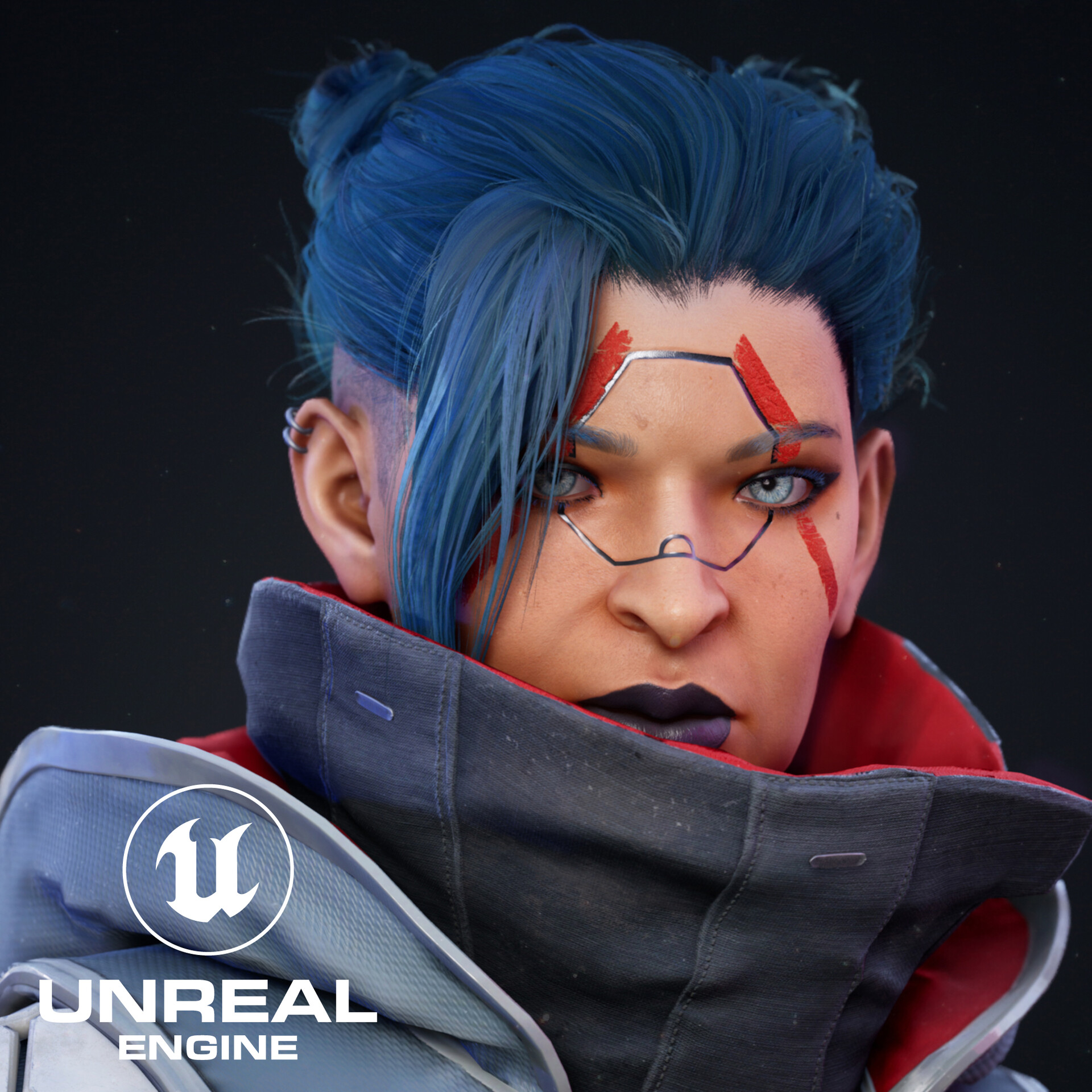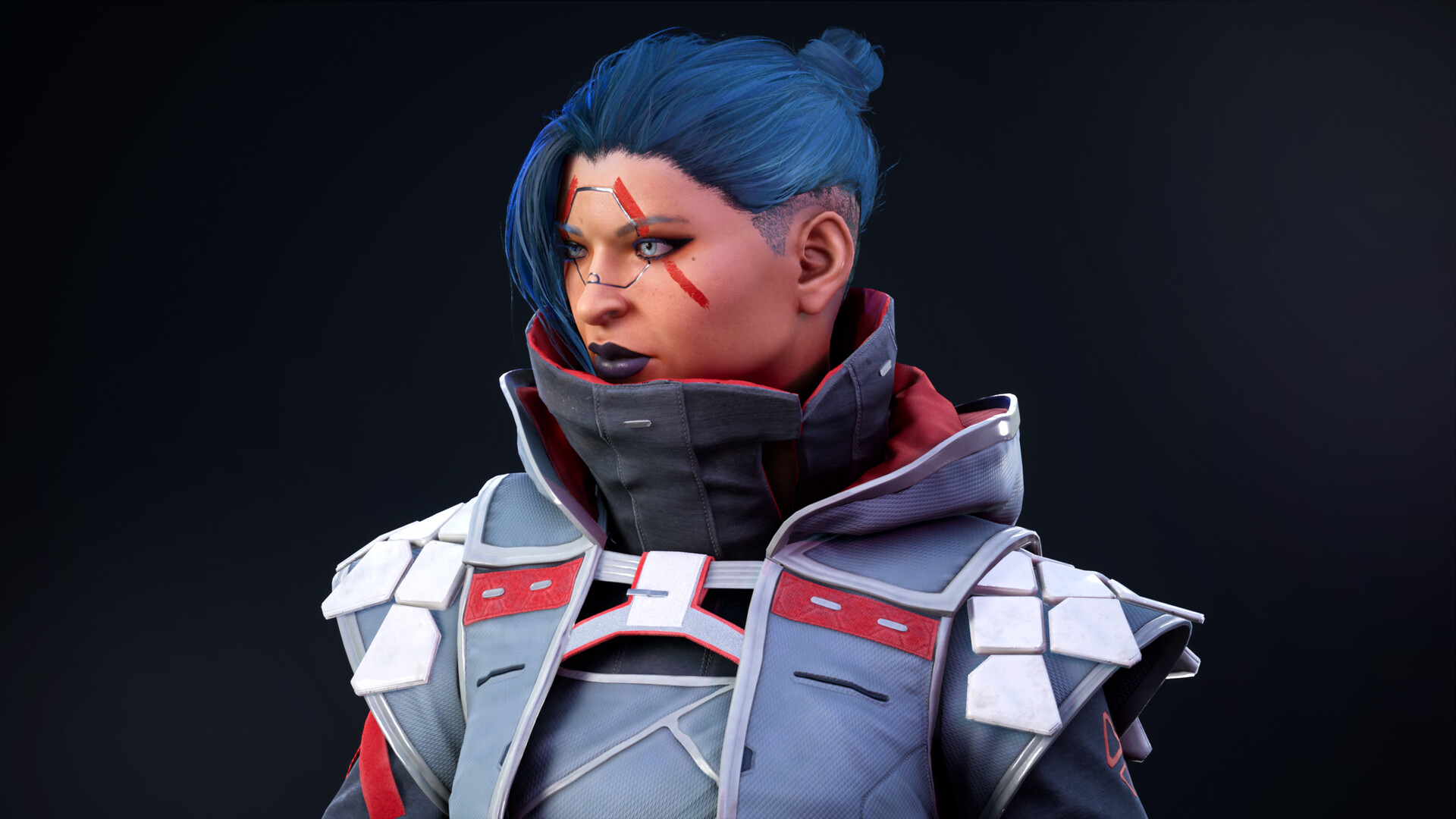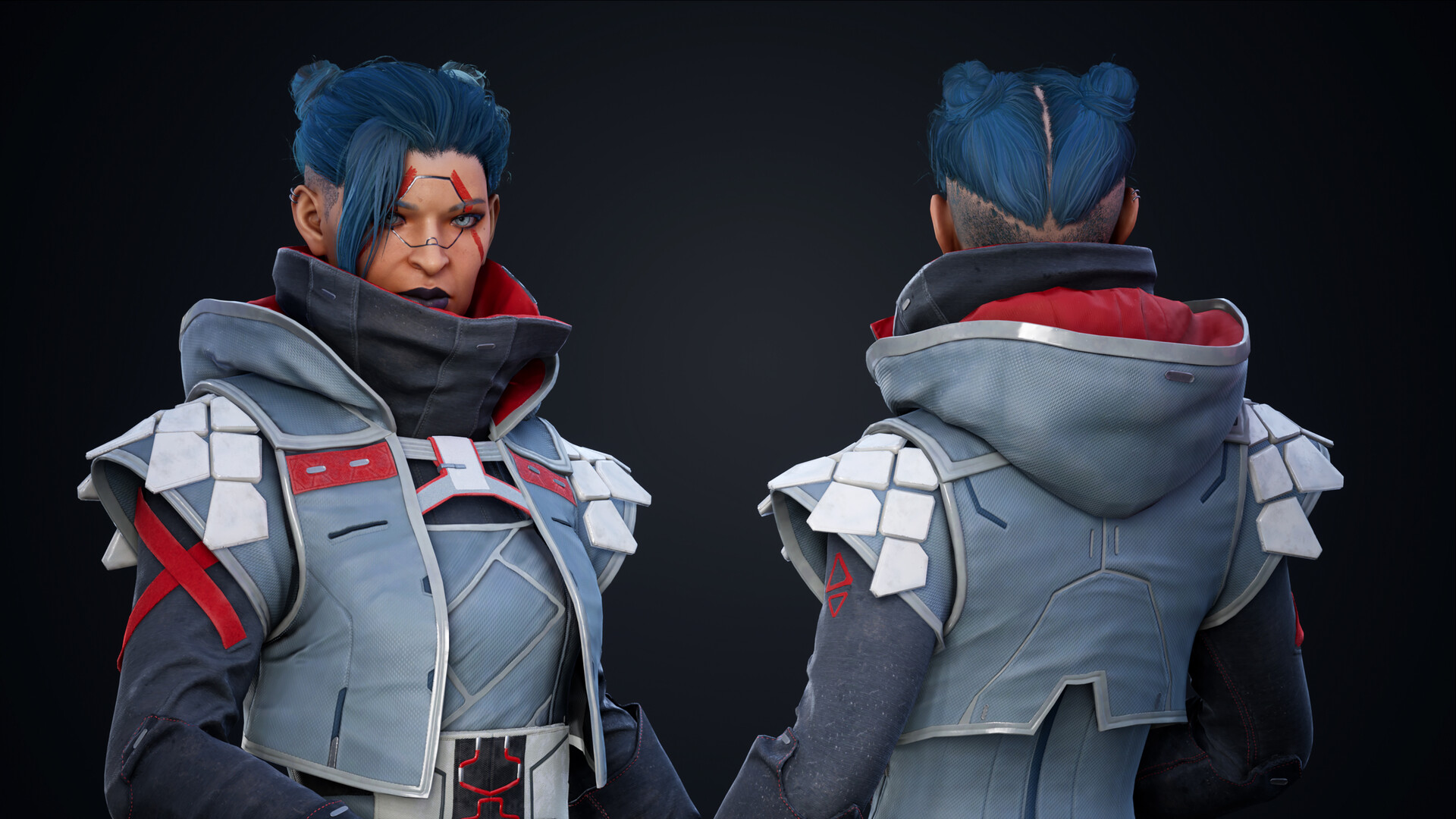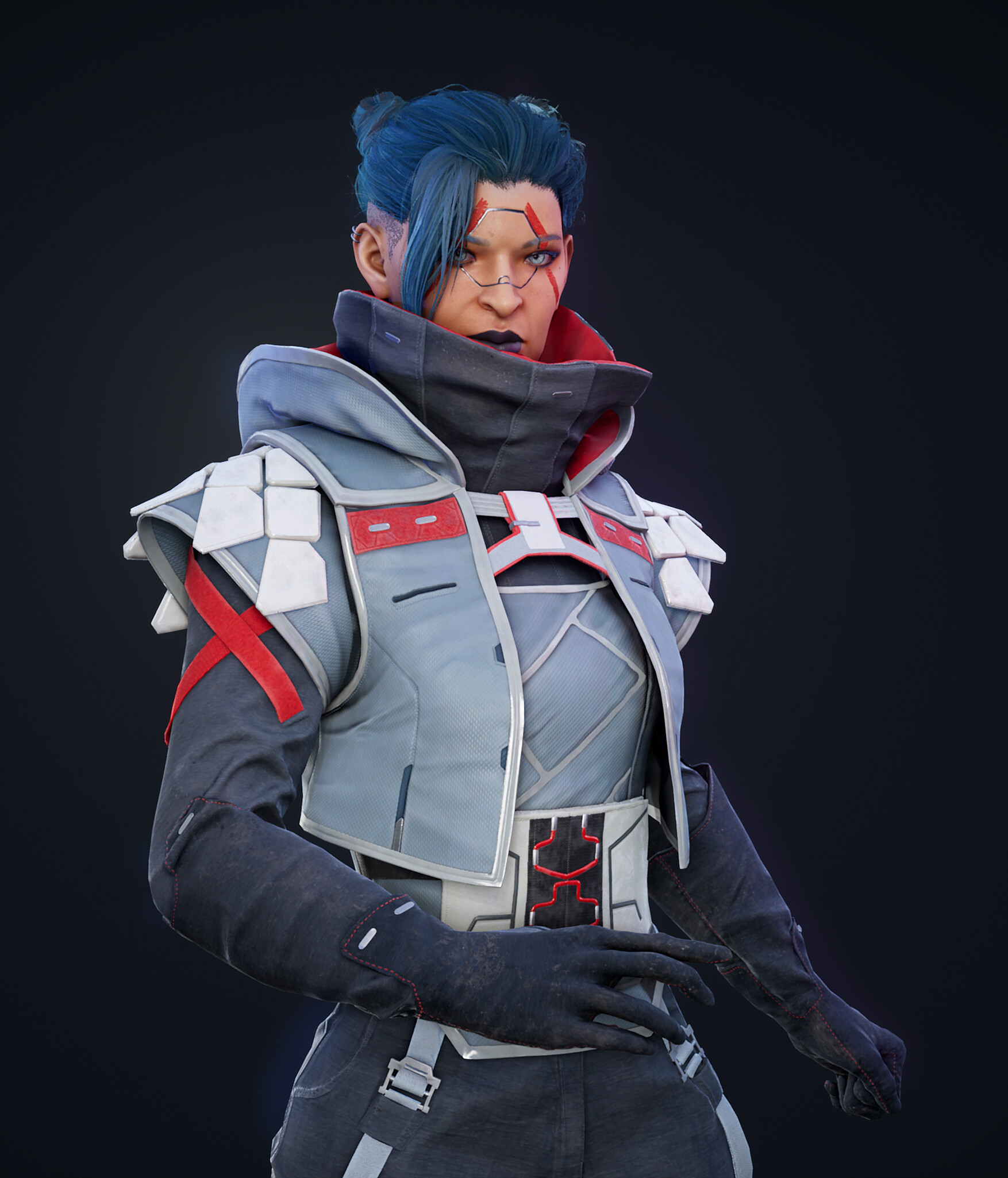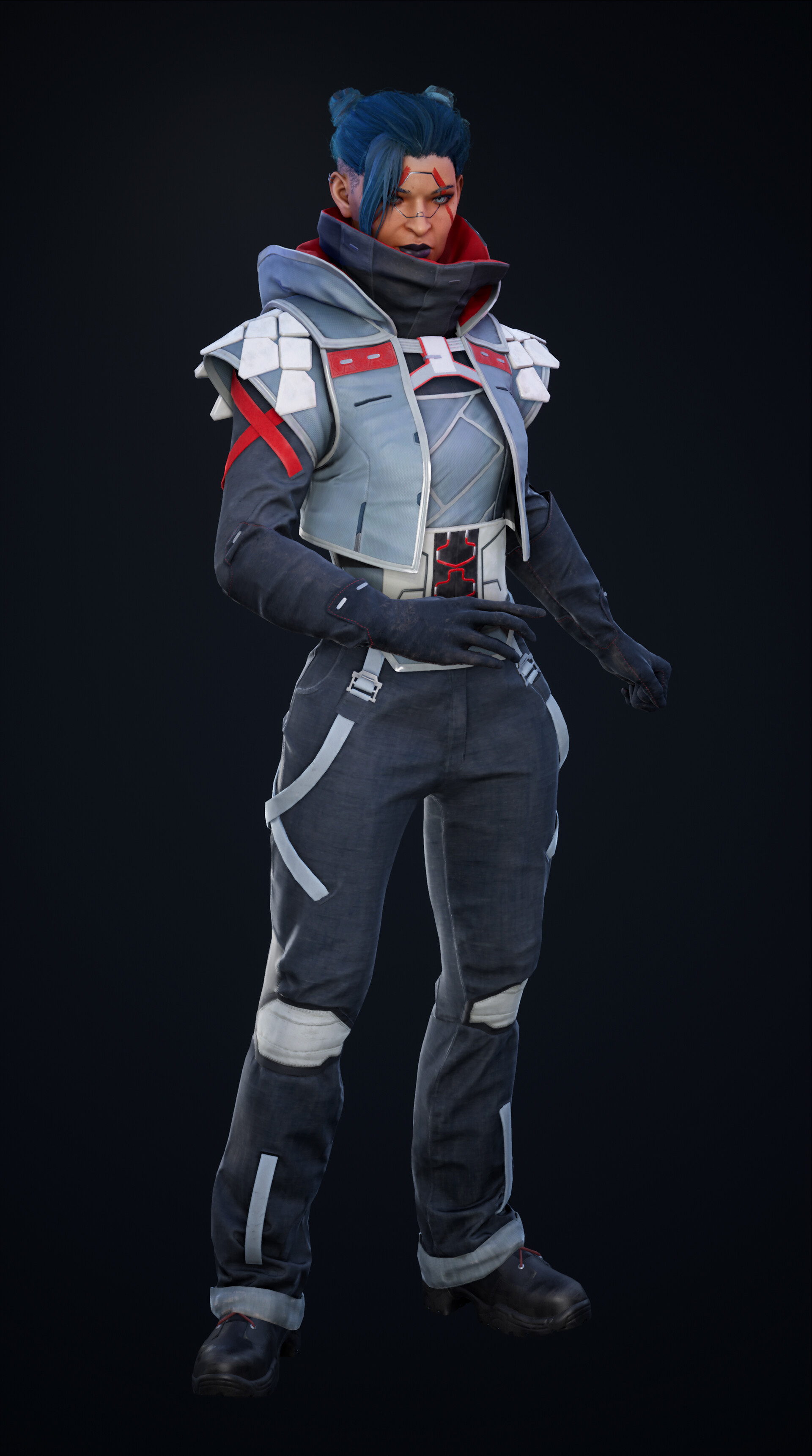 Full body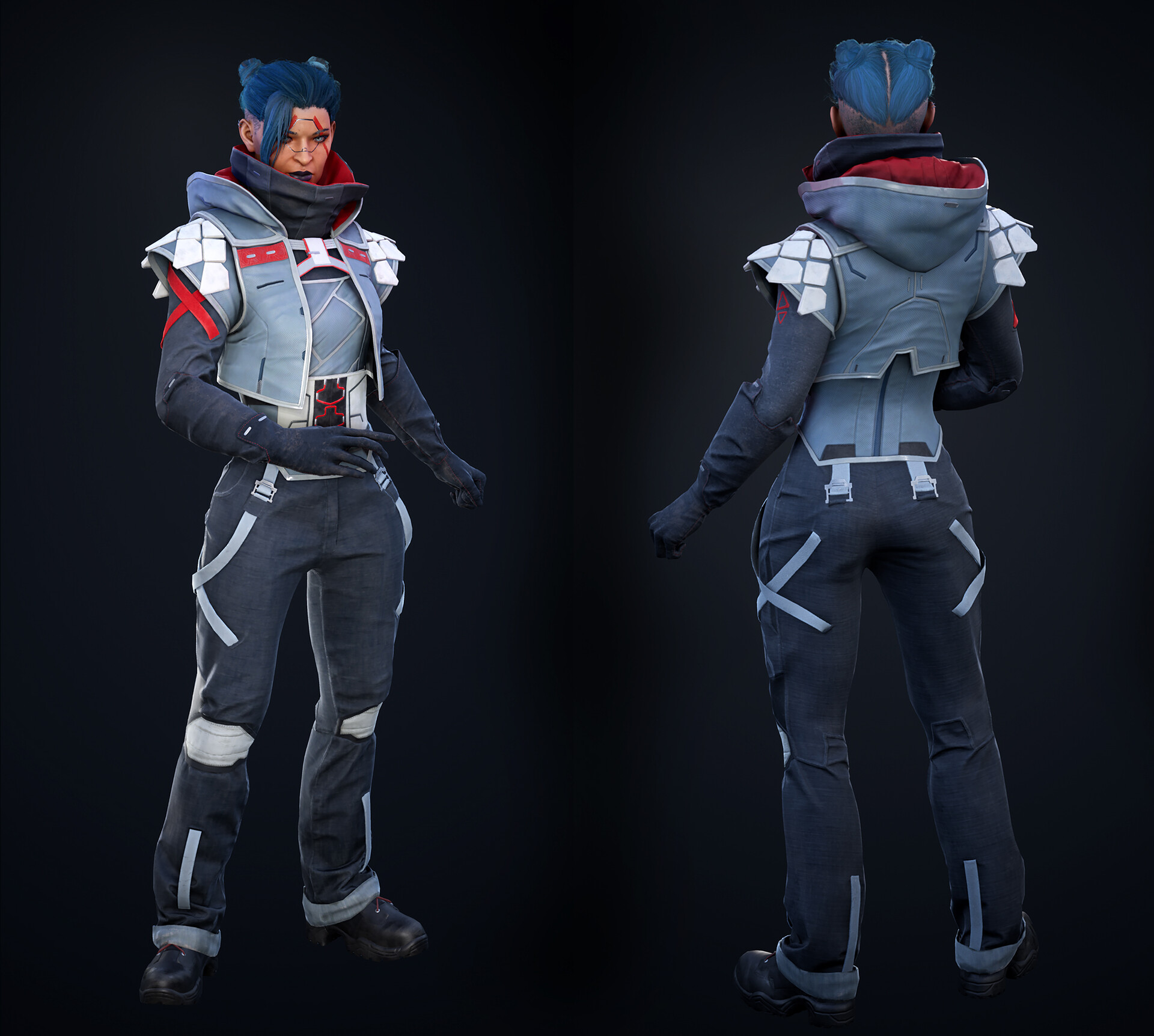 Full body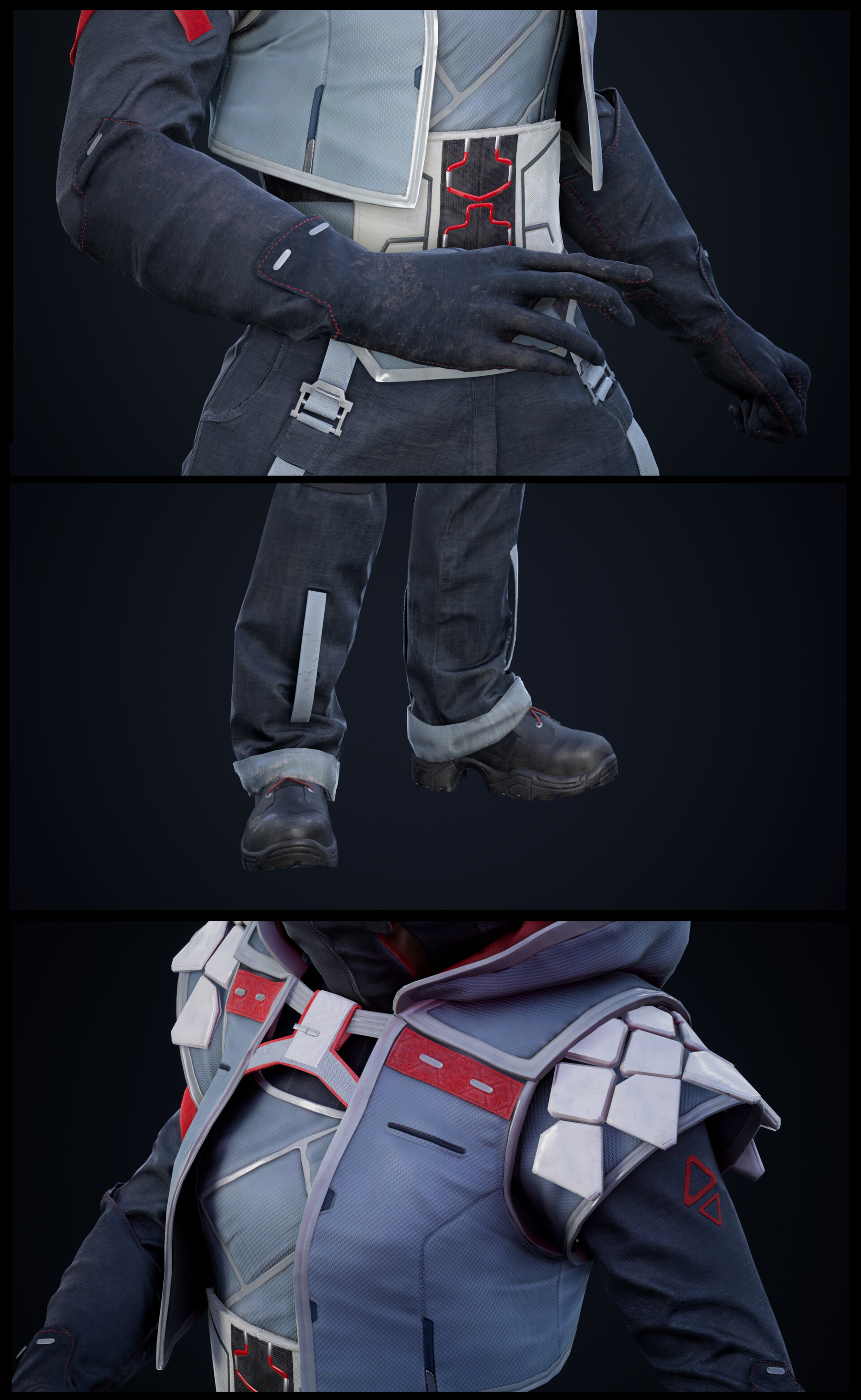 Details
Face focus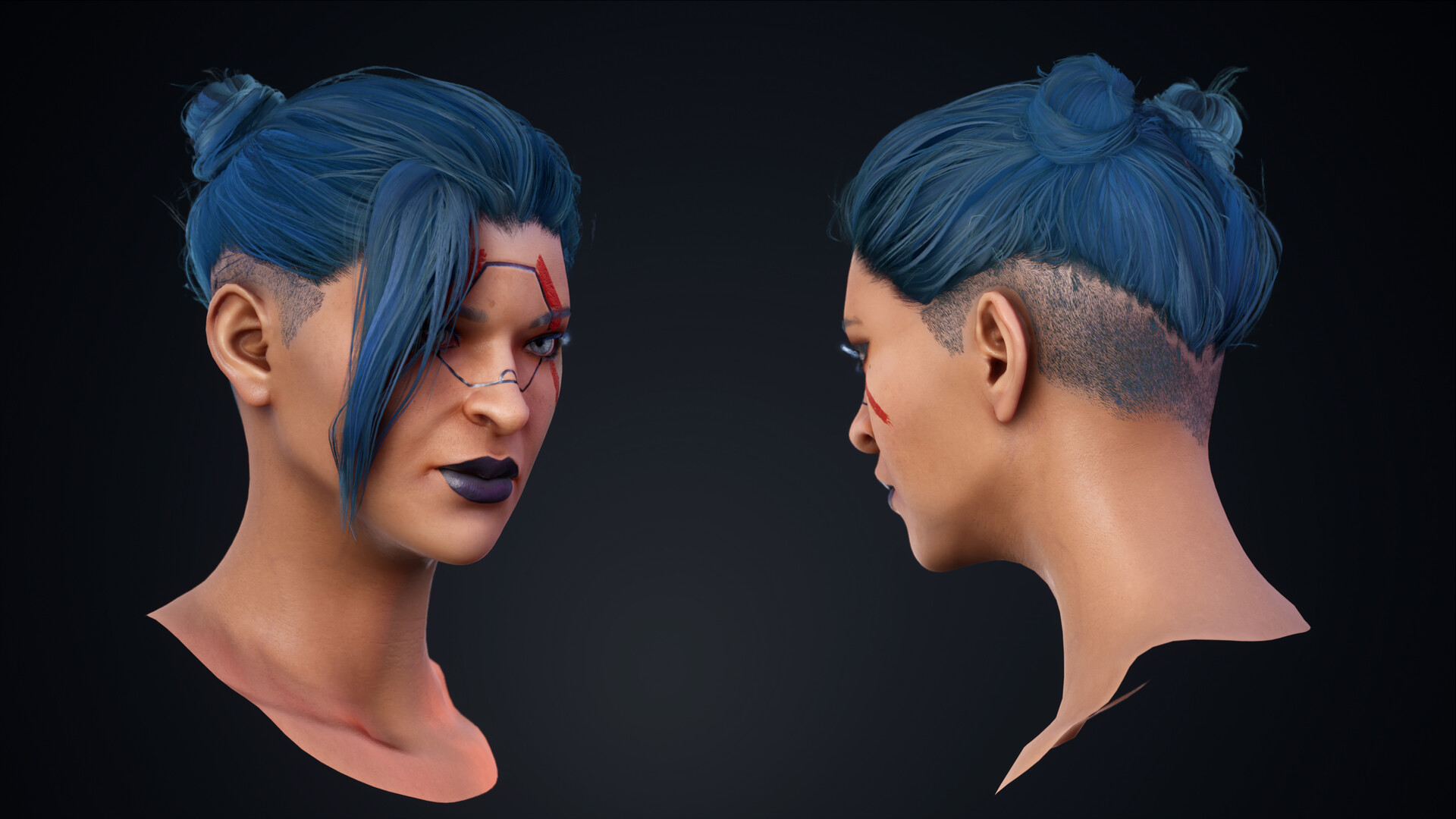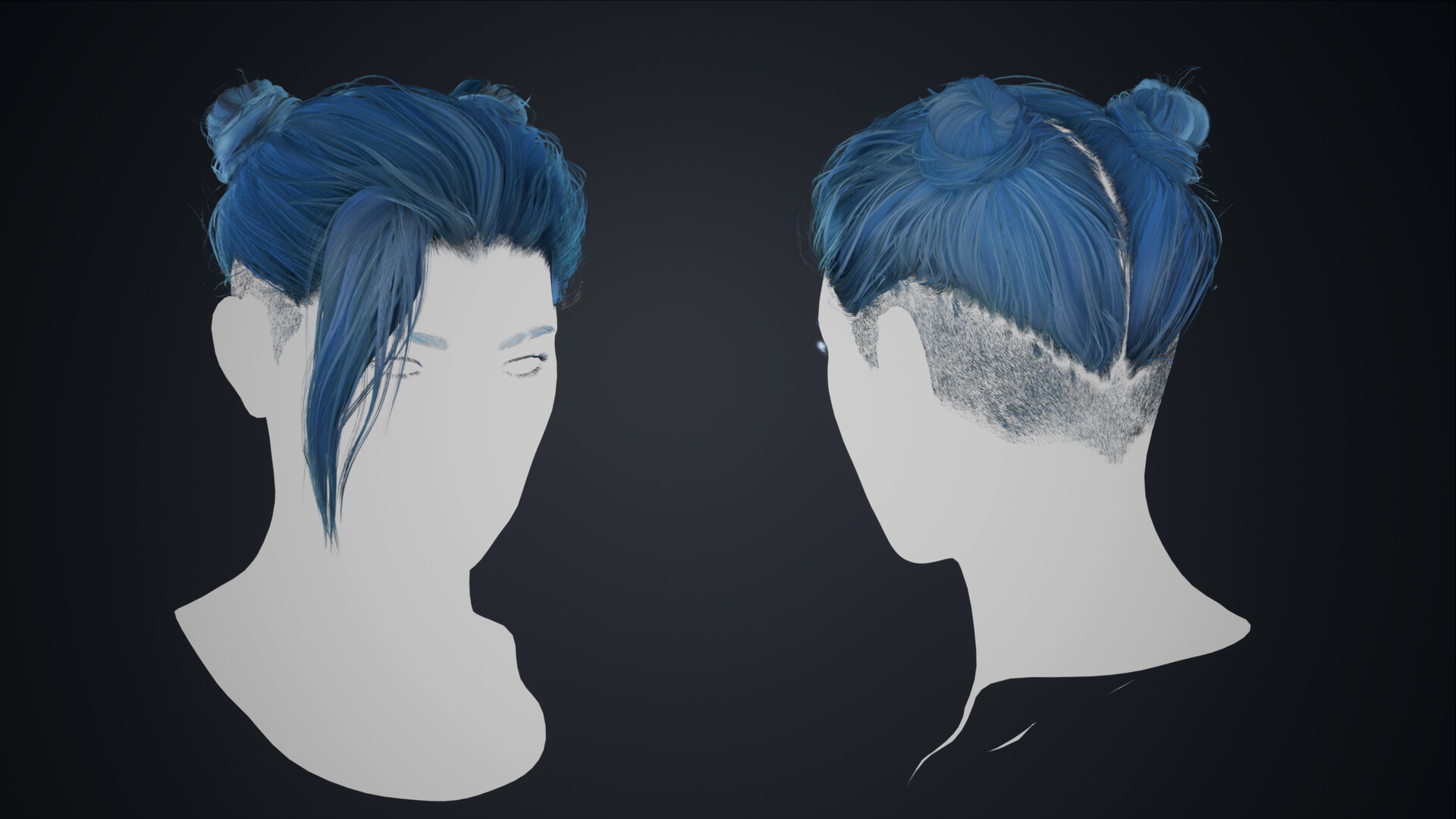 Hair focus. Done with hair cards. Eyebrows and eyelashes were made using alembic hairs.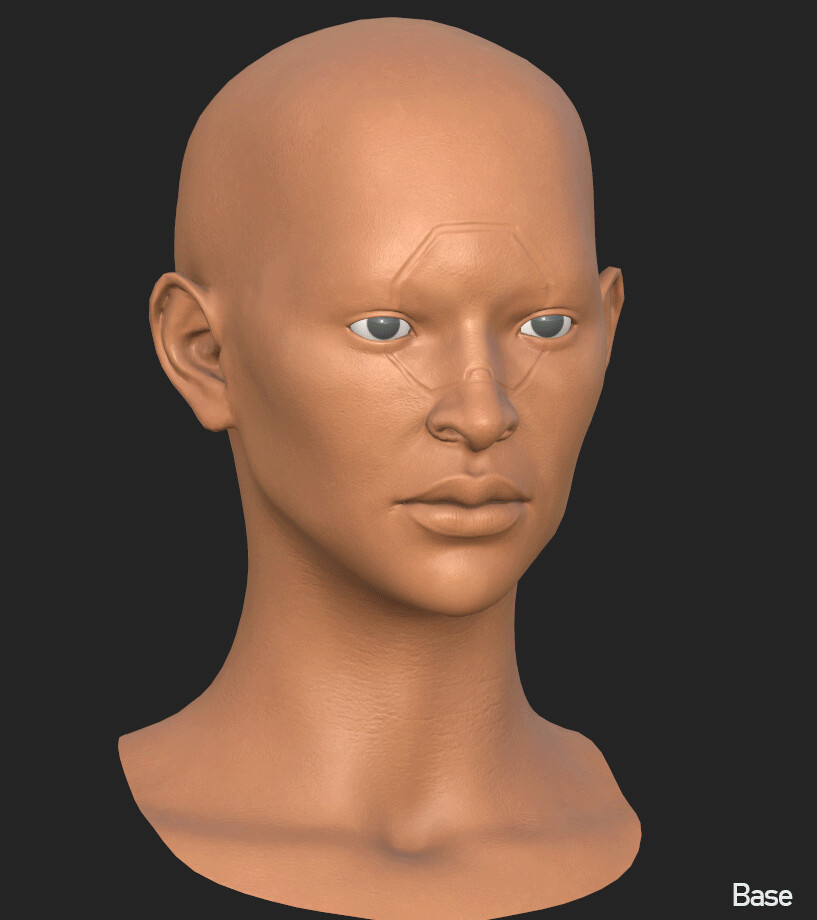 Breakdown of the texturing process for the face.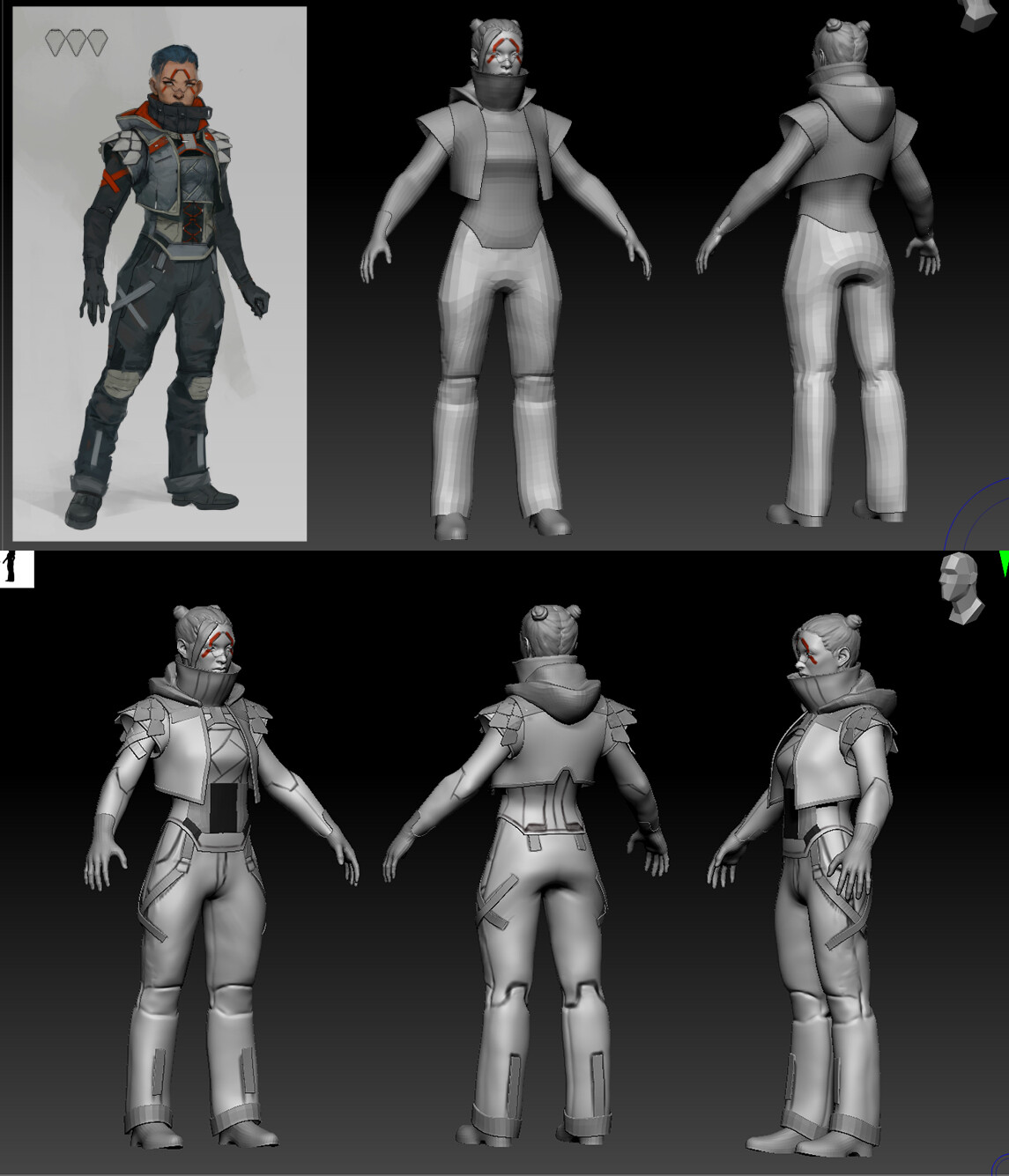 Blockout process.
Exporting for Marvelous and importing the result.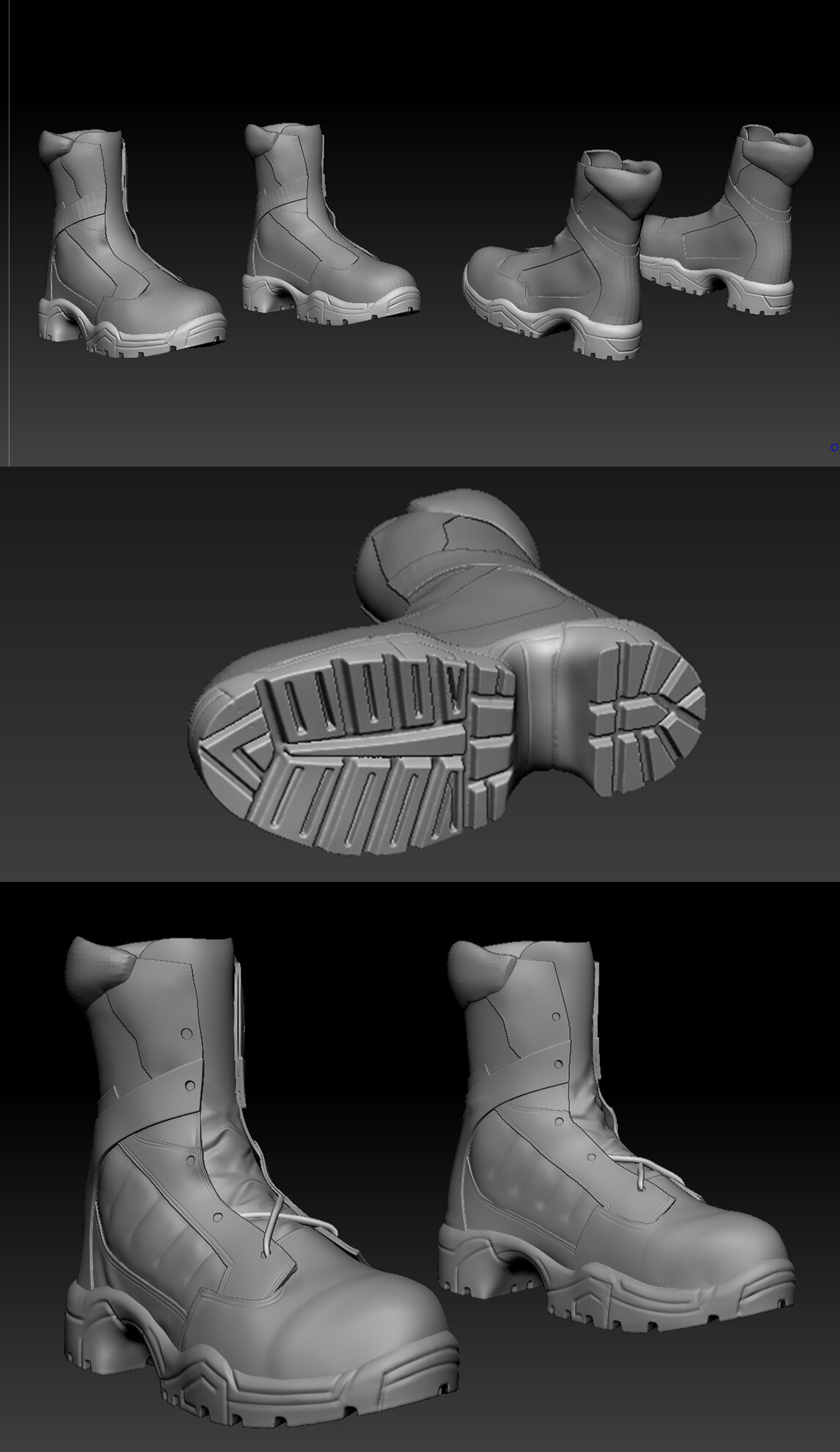 Boots process. They were mostly hidden by the pants but I still wanted to create them almost entirely.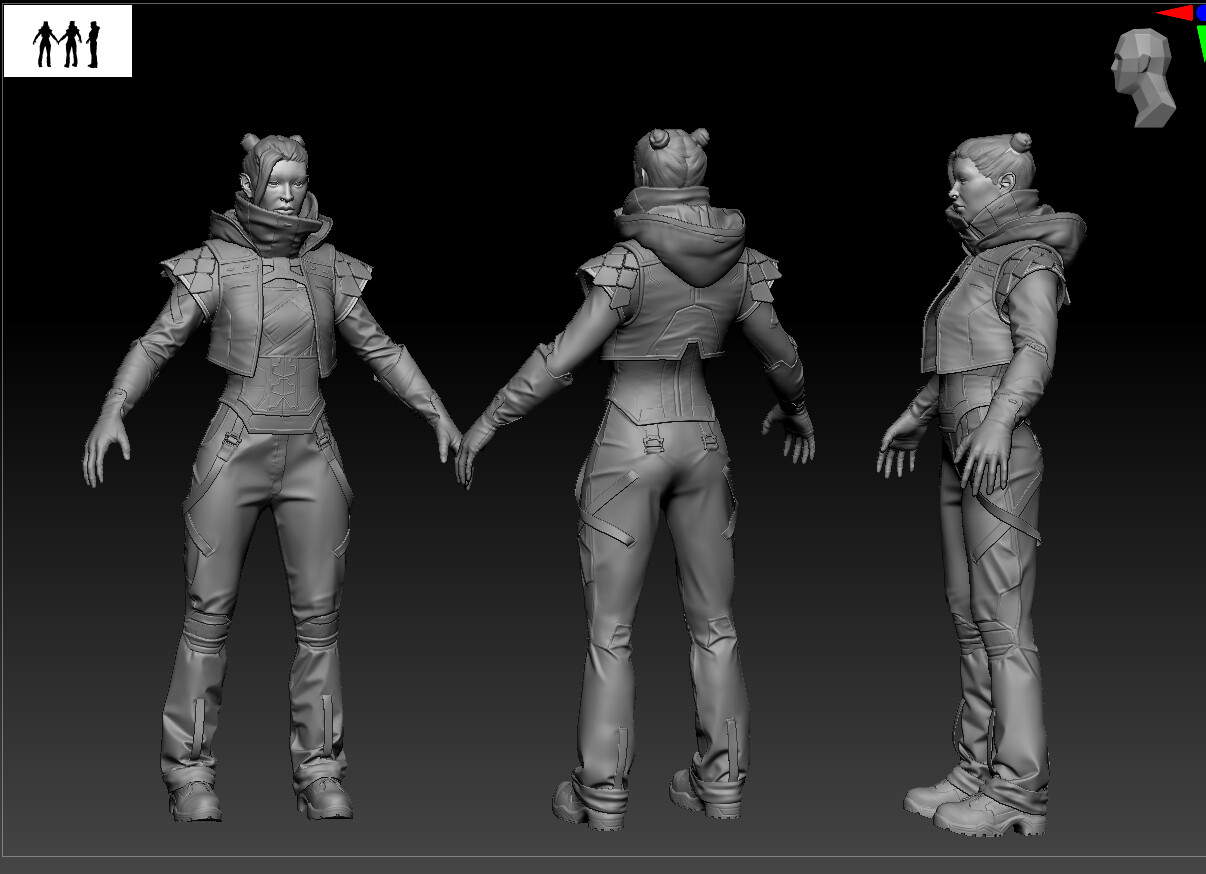 Final high poly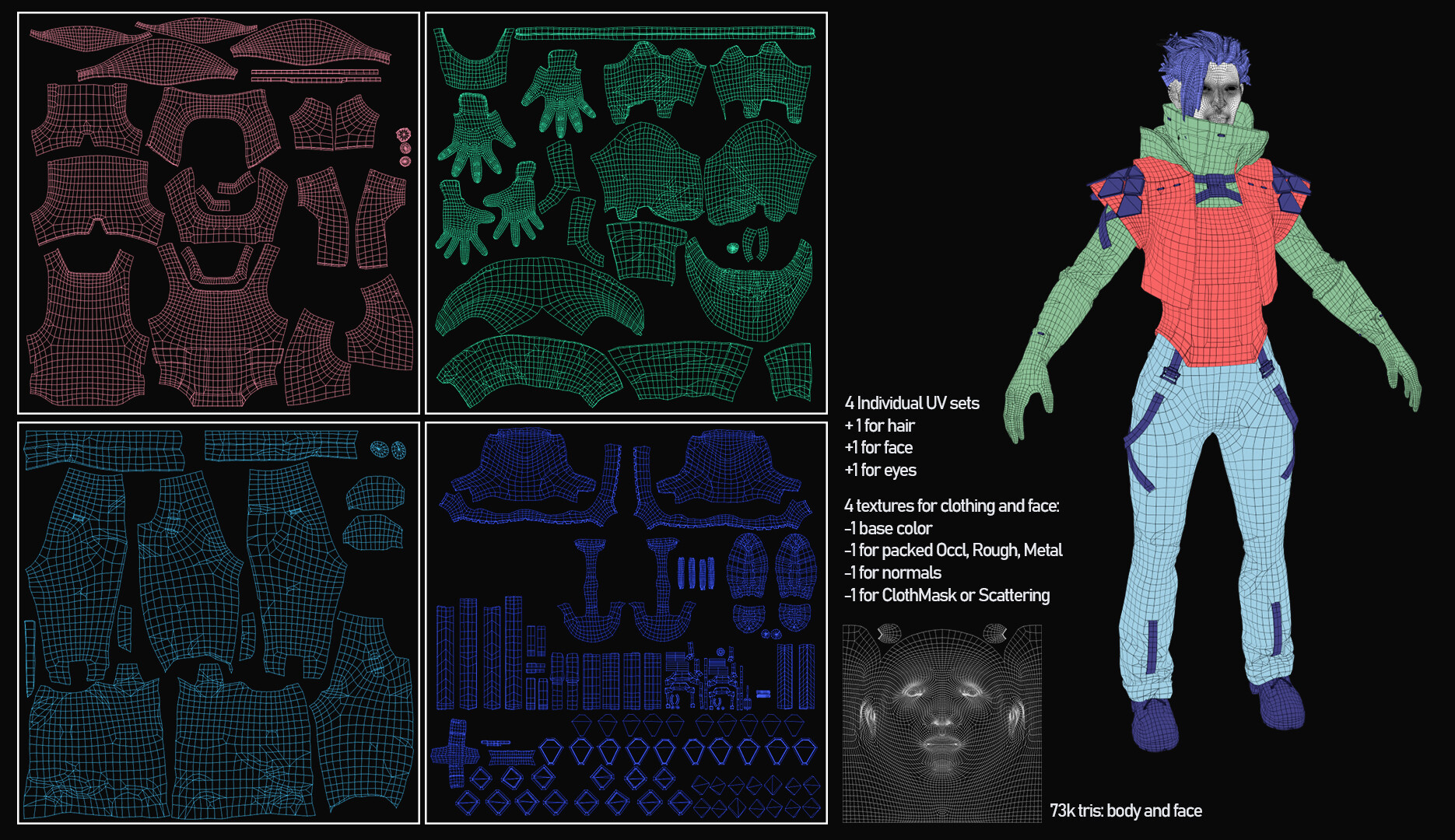 UV information and wireframe.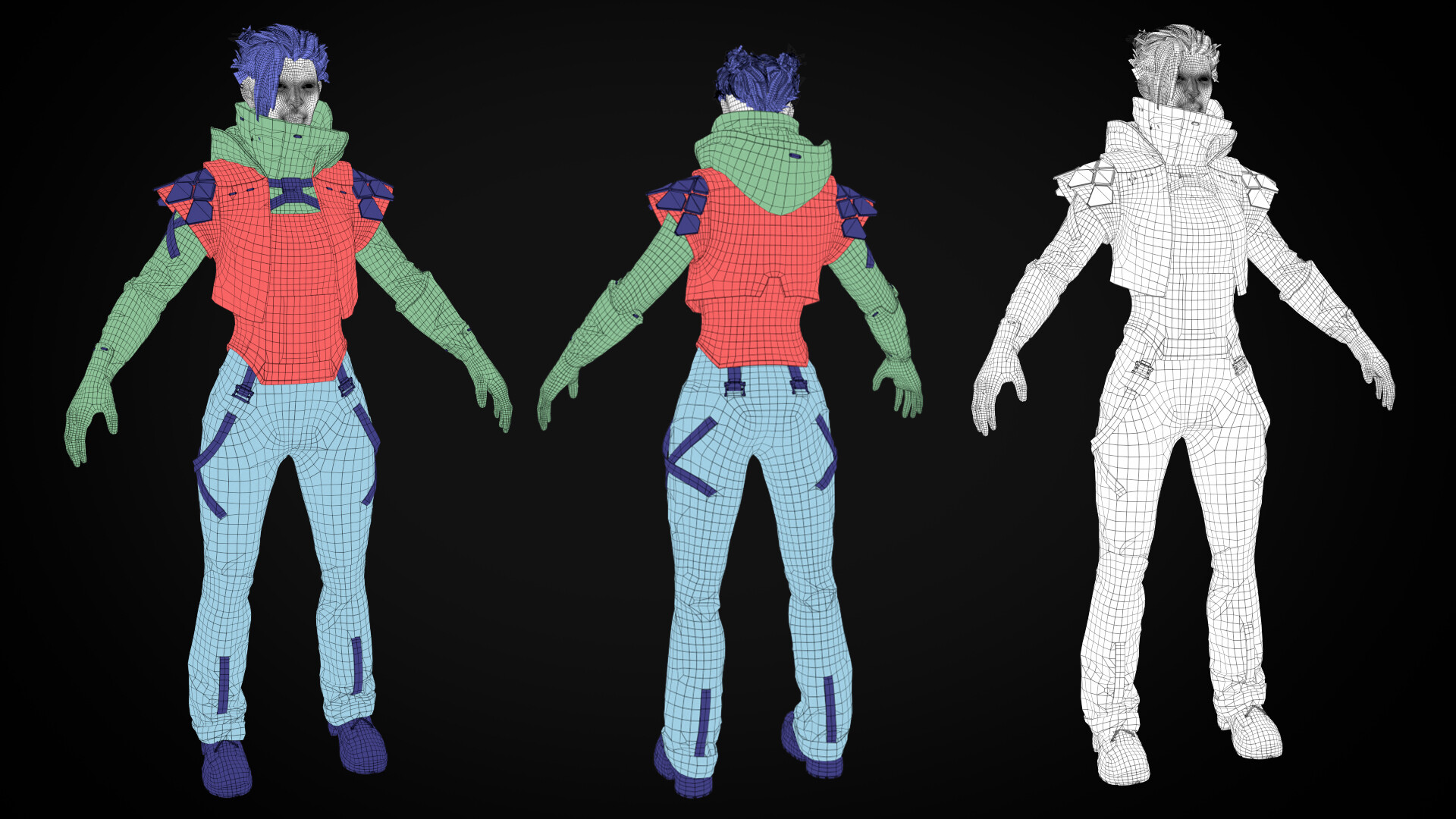 Wireframe